Description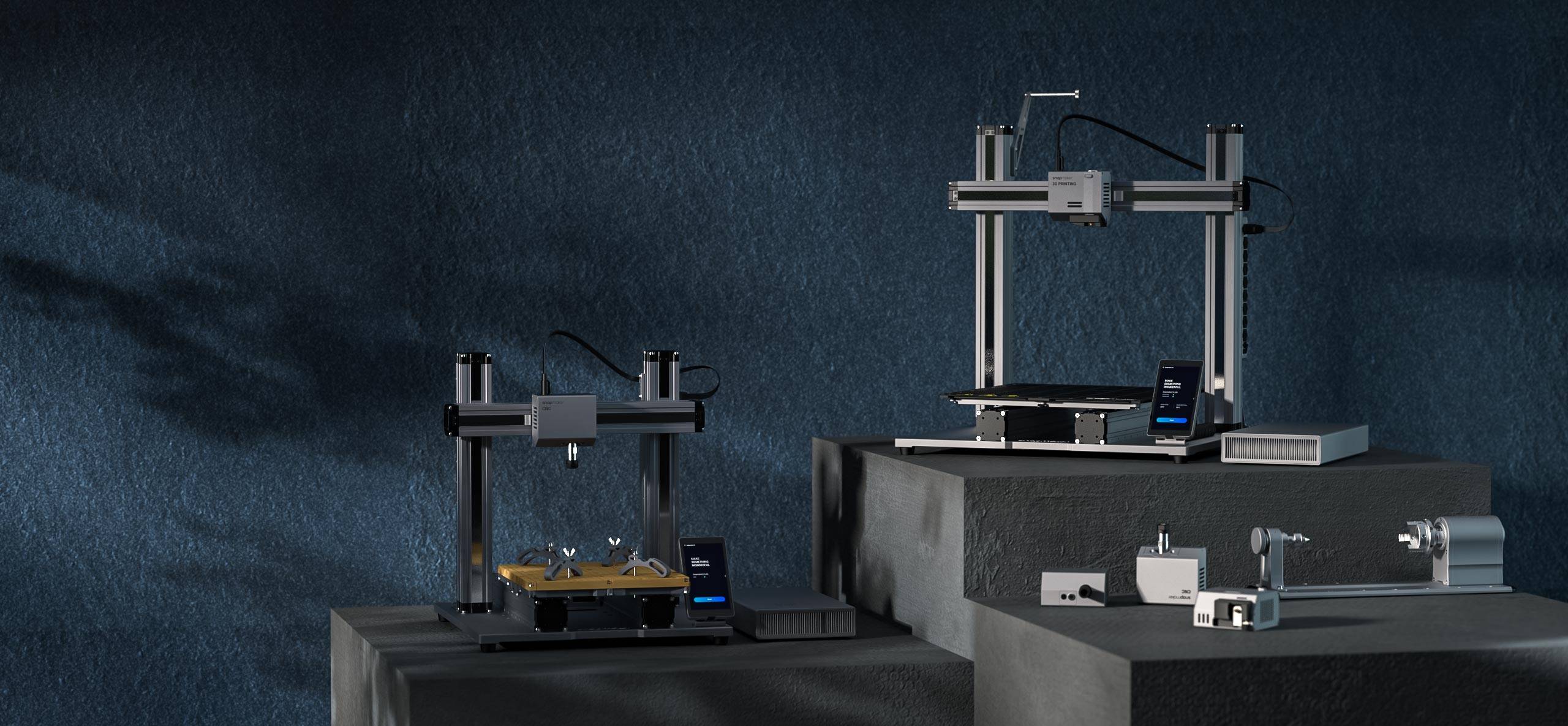 Snapmaker 2.0 Modular 3-in-1 3D Printer A350T/A250T
Thanks to the meaningful feedback from its supportive users, Snapmaker is able to keep perfecting the 2.0 series. And as a result, the latest iteration of Snapmaker A350/A250—A350T/A250T is equipped with new 3D Printing Module, Linear Modules and Power Module. It boasts a better combination of print speed and quality, as well as a much quieter working environment.

"Faster Printing" means that you can set higher speeds without compromising print quality. And along with that, in the subsequent update to Snapmaker Luban, the default work speed will be preset higher.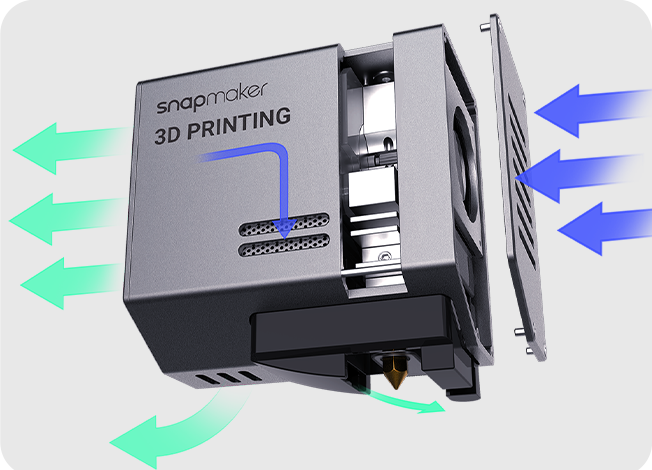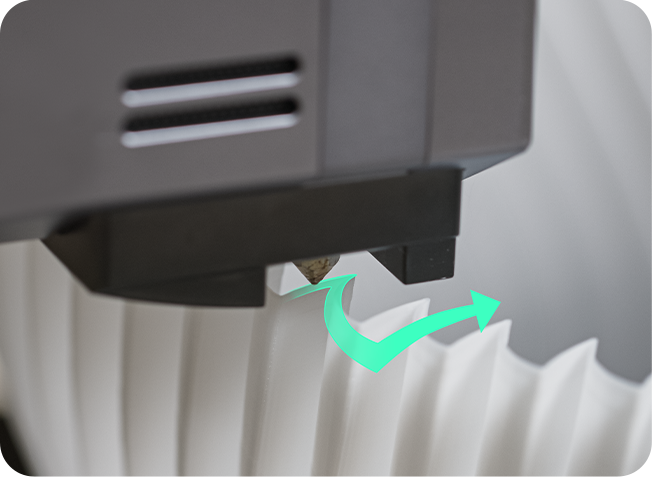 Improved Motion Controlling Algorithm
A350T/A250T's cooling system is upgraded to combine fast speed and brilliant accuracy at the same time. You can now 3D print larger projects even faster.
The optimization of A350T/A250T's motion control algorithm improves the coordination between the Extruder and the Linear Modules. Thus, problems including gaps, cracks and overflow are considerably alleviated, ensuring quality during moderate to high speed printing.
[1] The test result of A350 is from the previous version that has not been firmware upgraded for motion control algorithm improvement.
[2] The test result was obtained in Snapmaker laboratory, which may vary according to the testing conditions and product iteration, and is for reference only.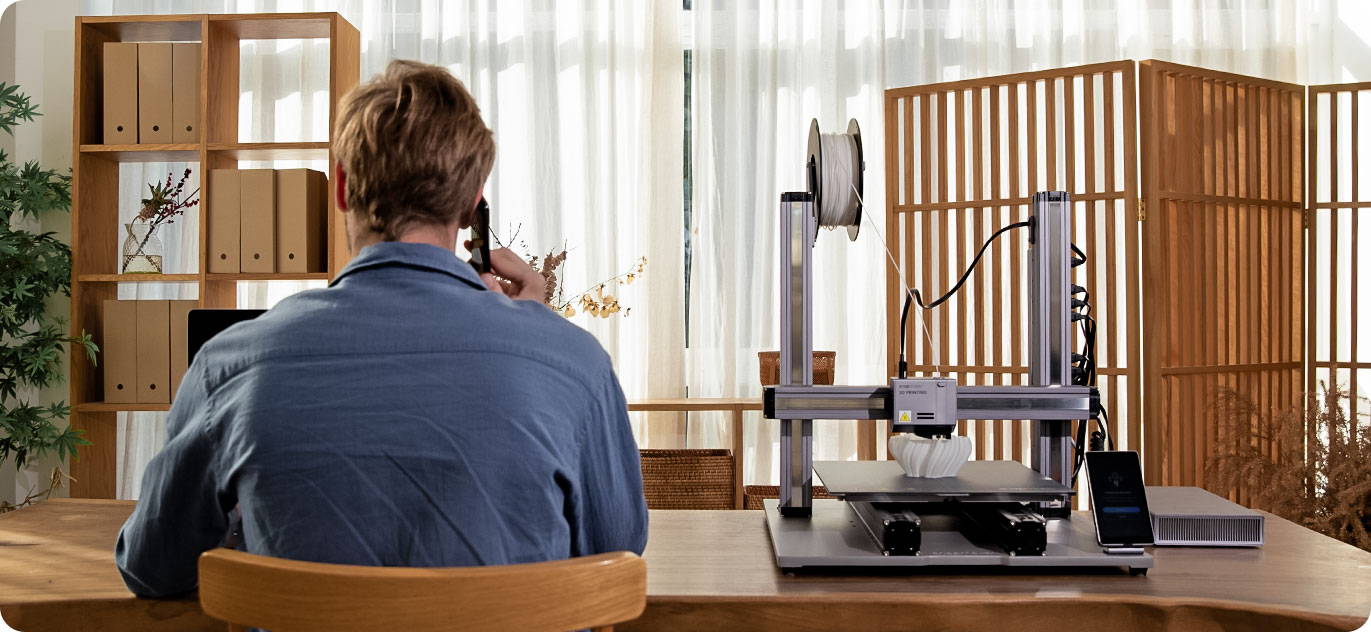 During normal printing, the A350T/A250T has an average noise level of about 50 dB(A)—a typical home or office noise. Feel free to set the A350T/A250T in your living room or study and really spend time with it to check the print in real time.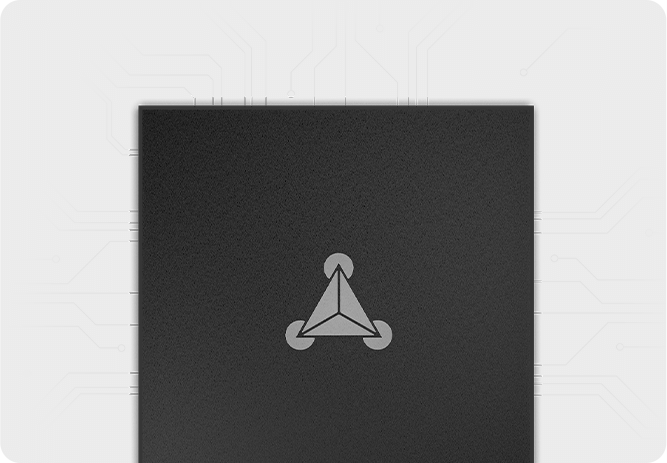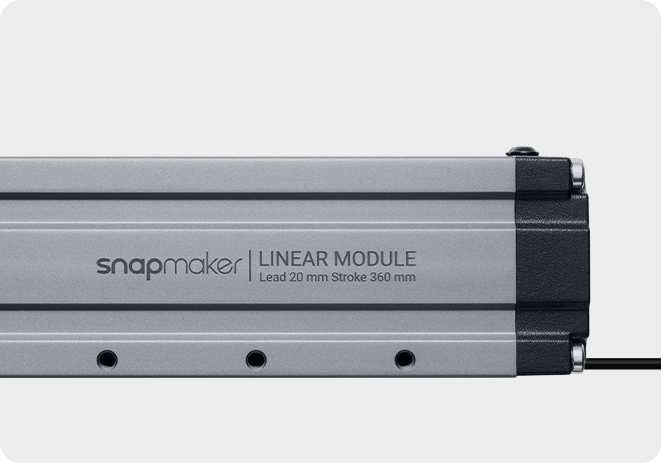 Lead Optimization on Linear Module
Although the levels might vary, certain parts of the machine can produce noise while operating. With the new A350T/A250T Linear Modules, the noise gets reduced substantially, thanks to the TMC2209 stepper motor driver chips embedded.
Quieter printing doesn't necessarily mean slower speed. Snapmaker accordingly increases the leads of the X and Y axes' screw rods, from 8 mm to 20 mm, ensuring a stable and fast working speed.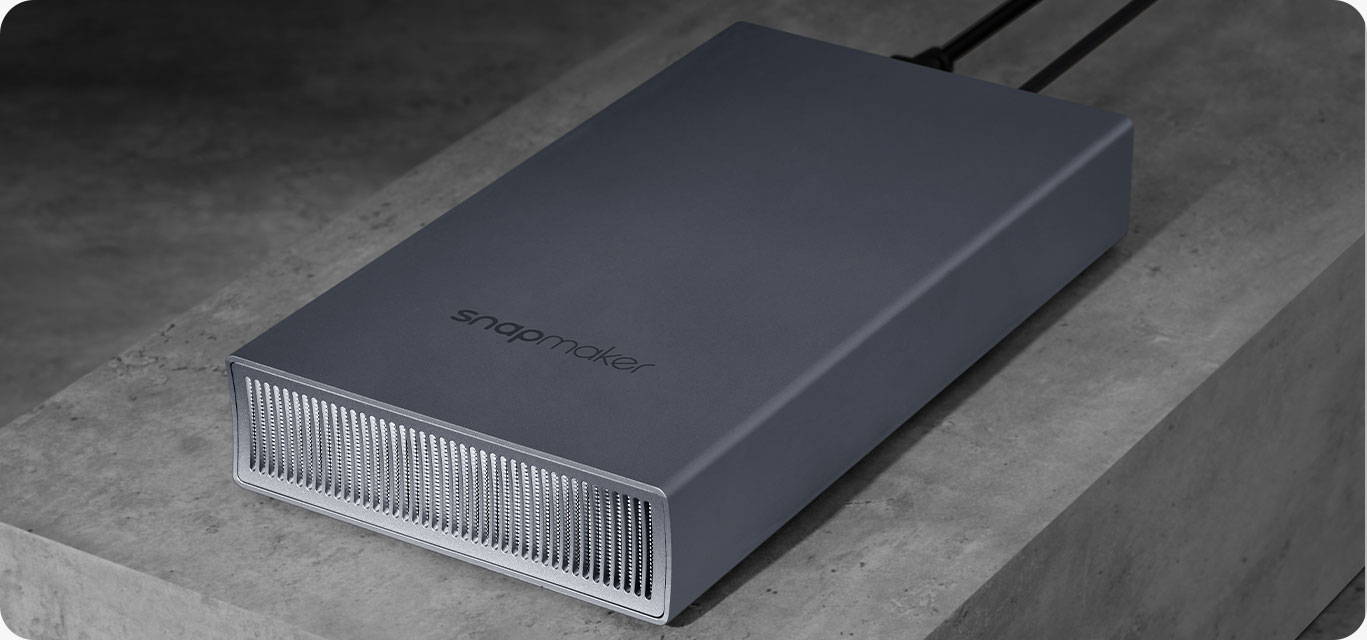 The new Power Module uses a much quieter fan whose speed can be adjusted automatically according to the real-time temperature, realizing a noise level decrease of about 16 dB(A)[3], so that you can truly focus on your making.
[3] The test result was obtained in Snapmaker laboratory, which may vary according to the testing conditions and product iteration, and is for reference only.
3-in-1

Snapmaker 2.0 Modular 3-in-1 3D Printer unlocks your full creative potential, from 3D printing to laser engraving, cutting, and CNC carving. Smarter, faster, larger, and more powerful than ever before, it is a new generation of 3-in-1 3D printer that comes with everything you need.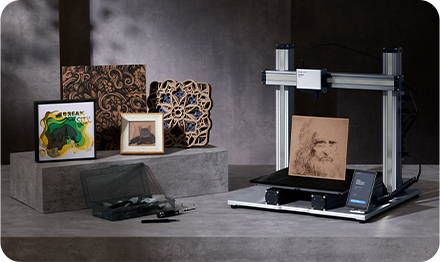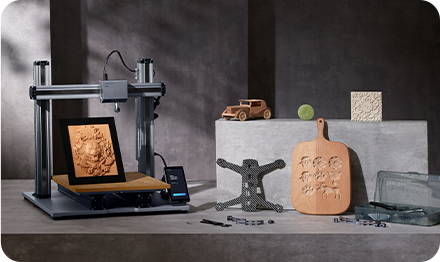 Laser Engraving and Cutting
Snapmaker 2.0 Modular 3-in-1 3D Printer A350T/A250T (from now on A350T/A250T) is ideal for beginners who are just getting started, hobbyists who prefer more customized options, as well as engineers and designers who want to print large objects or accurate parts with outstanding print quality.
Traditional 3D printers can only 3D print. A350T/A250T does more. With interchangeable modules, Snapmaker's functions can be changed quickly, just like changing lenses on a camera. Now you can make beautiful and artistic creations using laser engraving and cutting.
You can even use A350T/A250T as a CNC router to create complicated 2.5D and 3D objects. It has a more stable work speed and a much larger work area than Snapmaker Original, making it a perfect machine for you to start out on CNC carving.
Dozens of Materials
3D Printing
You can print almost anything for your creative projects: from common applications to objects with specific mechanical properties, such as toughness, durability, and flexibility. A350T/A250T can do it all.
Laser Engraving and Cutting
A wide variety of materials you find in daily life are laser engravable or cuttable, including paper, plywood, leather, acrylic, cardboard, fabric, and even cookies and coconut shell!
CNC Carving
CNC carving is ideal for precisely carving or cutting hard materials. With A350T/A250T, you are able to go beyond plastic or soft materials and choose among the following materials for your creative projects: hardwood, PCB, acrylic, POM, carbon fiber sheet, and many more.
Quick Switching Among Functions
With the modular design, the toolheads and platforms work in their own ways, but share the same mounting positions and methods. Changing functions on A350T/A250T is fast and easy.
Powerful Controller
One of the big reasons why A350T/A250T can support various modules and add-ons is that we have innovatively adopted the CAN (Controller Area Network) bus expansion. A special chip is built inside the controller to transmit all messages, which allows easy modification and inclusion of additional ports and controls in the future.

Modules & Addons
Thanks to its modularity, A350T/A250T can be personalized with a wide variety of modules and add-ons. For a greater level of applications, we have Enclosure, Rotary Module, Emergency Stop Button, CAN Hub, and Air Purifier available now. And there are more to come.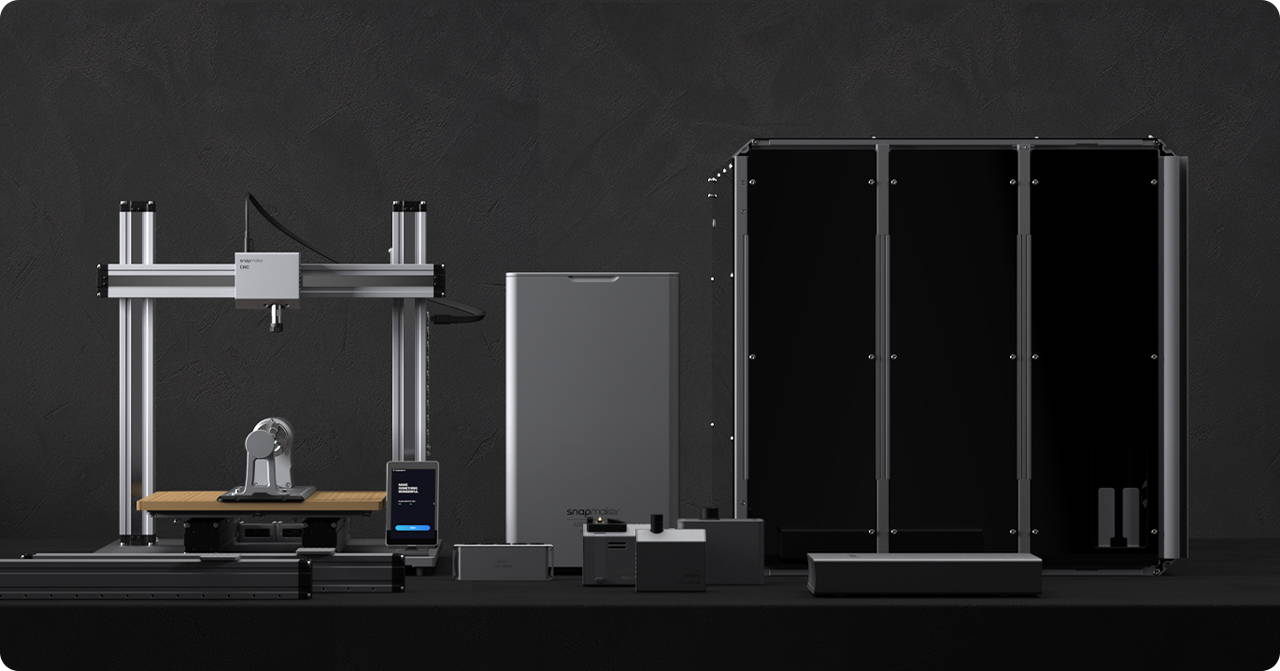 High Precision
Integrating only the finest quality components, it takes pride in high accuracy and durability, which makes possible the high-resolution 3D printing, engraving, cutting, and carving.
Large Work Area
A250T offers a large work area of 230 × 250 × 235 mm, and A350T expands it to 320 × 350 × 330 mm, where you can make large prototypes, or multiple smaller objects in one go.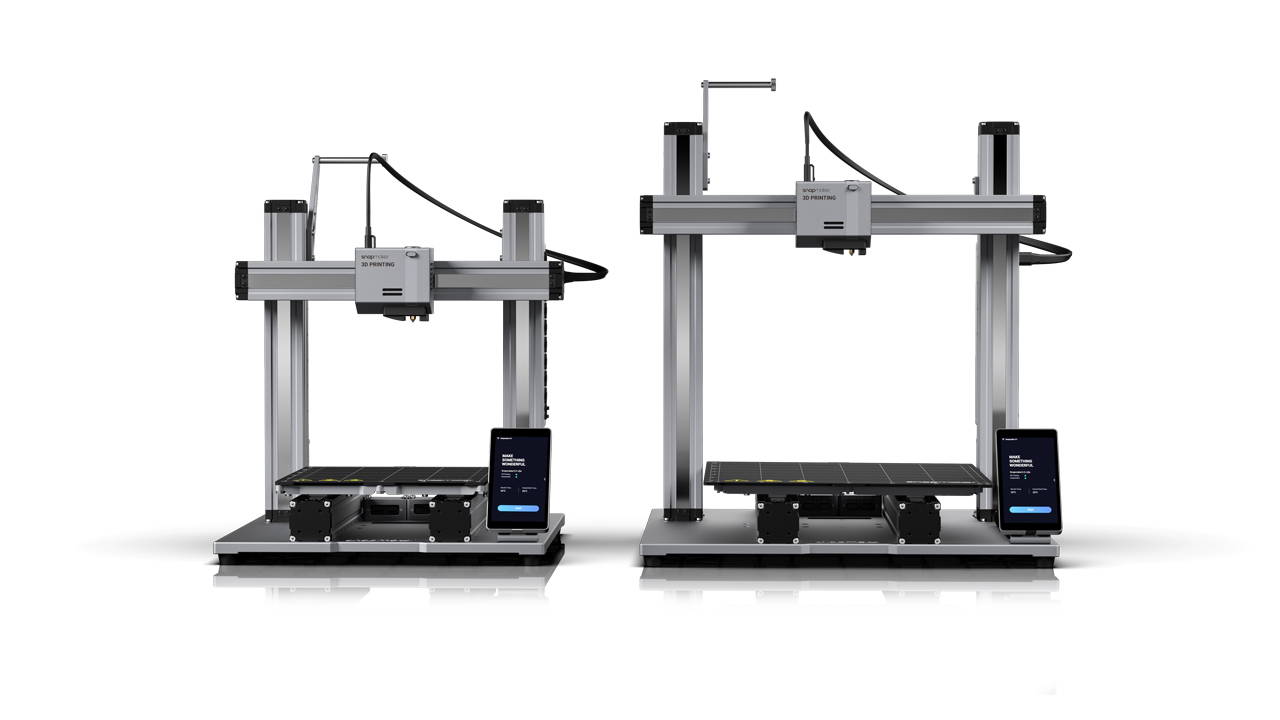 Work Area (W × D × H):
230 × 250 × 235 mm
Work Area (W × D × H):
320 × 350 × 330 mm
Ease of Use
Custom 3-in-1 Software: Snapmaker Luban
Snapmaker Luban is tailor-made for your Snapmaker machines. One single and powerful software for all your tasks. The software from version 4.0 on comes with various user manuals and tutorial videos for you to start quickly. And with a plugin system and API, Snapmaker Luban even enables you to develop new features for your customized modules.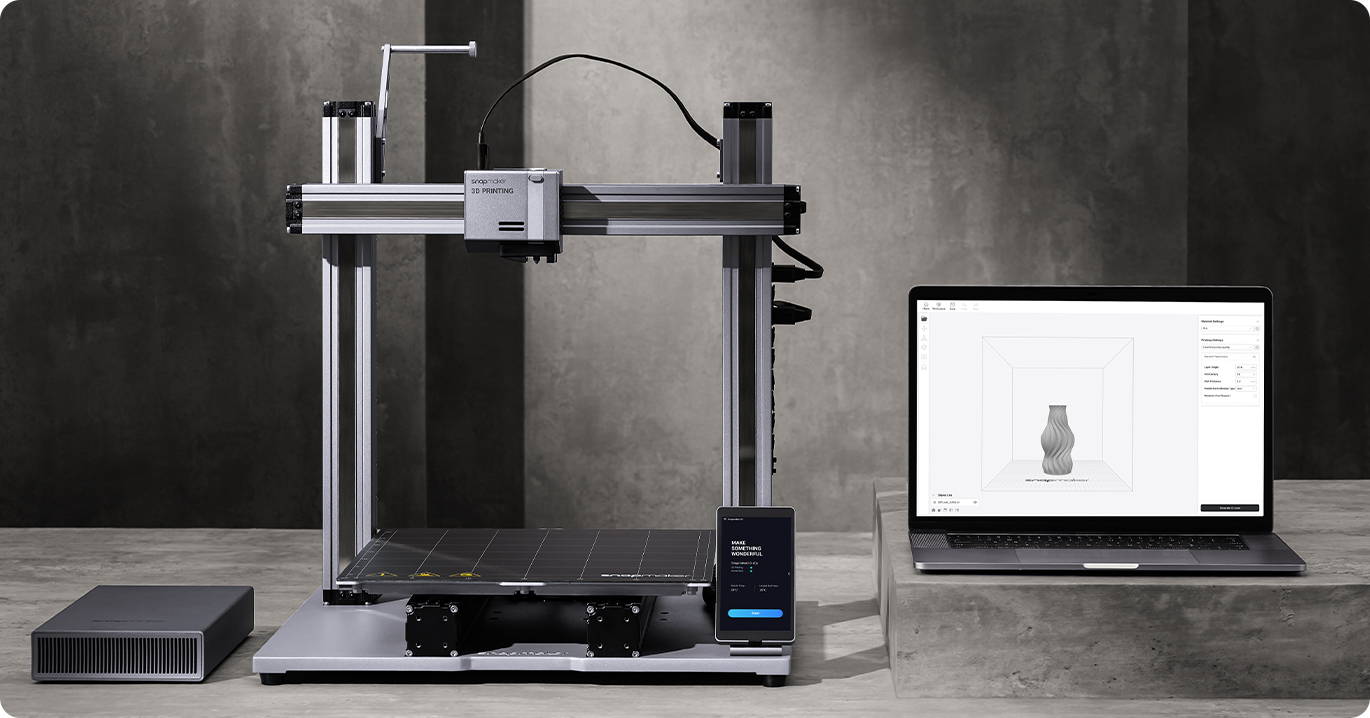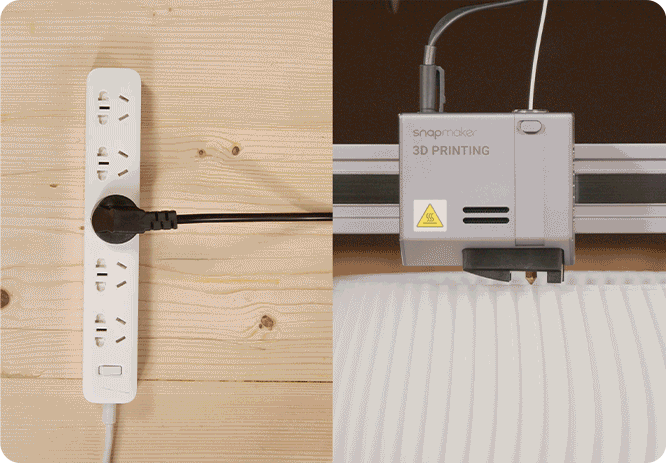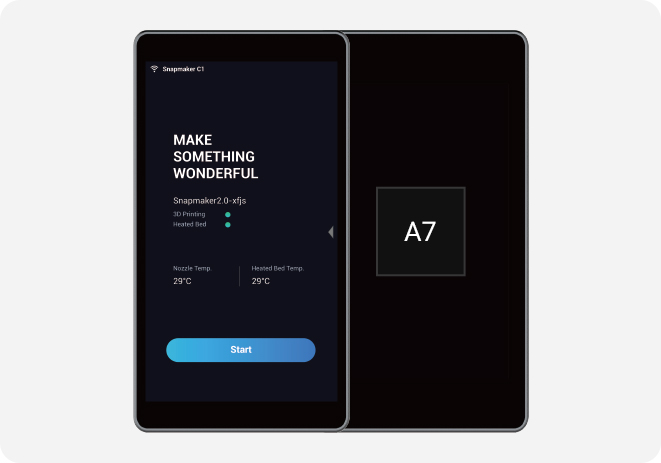 Power Loss Recovery
You don't have to worry about power outages anymore. A350T/A250T can automatically detect power loss, and then resumes exactly where it left off. You can recover any project and get perfect results all the time.
5-inch Touchscreen
A350T/A250T comes with an intelligent touchscreen that simplifies the workflow of your daily projects, letting you manage the most-used tasks directly from the touchscreen. Similar to a smartphone, this 5-inch (720 × 1280 pixels) movable touchscreen is equipped with a Quad-Core A7 CPU @1.1GHz, running under Android OS., providing a smooth and effortless user experience.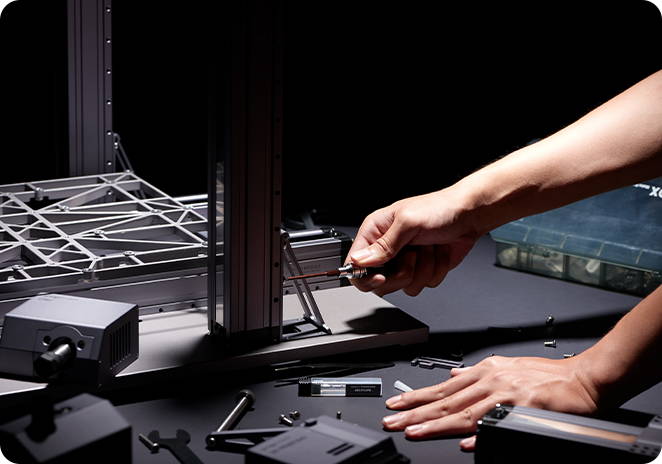 Wi-Fi Connectivity
With the Wi-Fi feature and the USB port, you can connect your machine to any configuration for your convenience. You can upload designs via Wi-Fi or USB flash drive and print with the touch of a button. In addition, you can update the firmware over Wi-Fi directly.
Easy To Assemble
If you build a thing, you know a thing. Assembling a working 3D printer sounds like a tough task, let alone assembling a laser cutter or a CNC router. Yet, we're super confident that you'll enjoy the process of assembling your own A350T/A250T, and find it simpler than you've ever thought.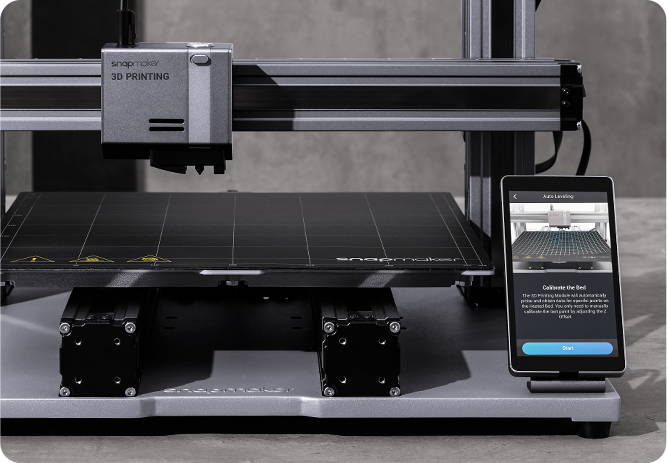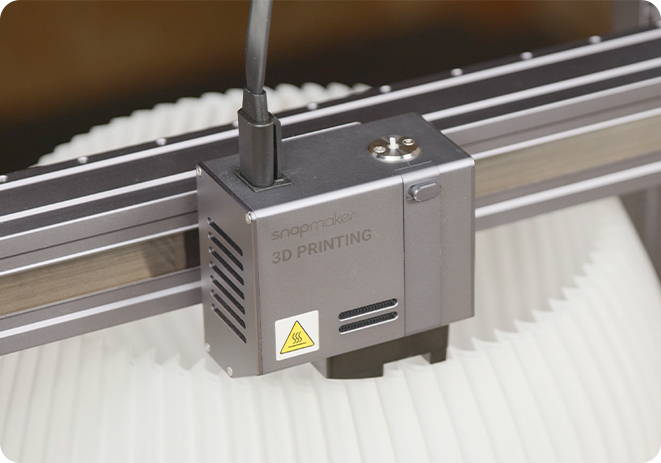 Auto Leveling
To make bed leveling less tricky, we developed Auto Leveling. An induction sensor can probe the bed in a grid and apply mesh-based compensation that ensures you print on a level bed every time, all without complicated operations by yourself.
Filament Runout Recovery
Say no to unfinished prints or "air printing". Equipped with a filament runout sensor, the machine will remind you when the filament has run out. You can now print large objects without fear.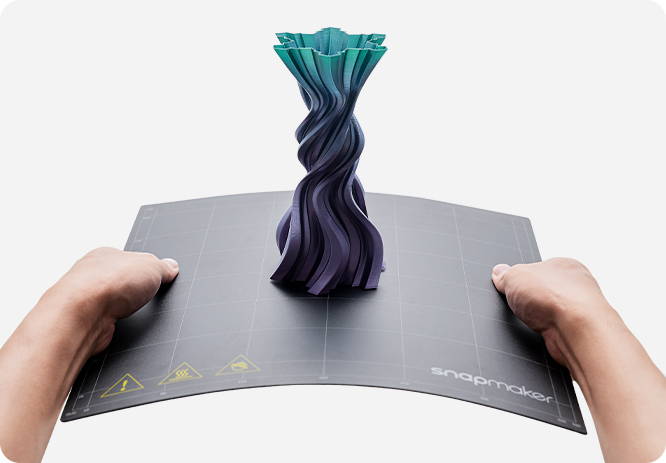 Flexible Print Sheet
Removing a print is now easier than ever. Just lift and flex the sheet, and your print will come right off. You can snap the print sheet back onto the magnetic heated bed in an instant.
Laser Engraving and Cutting Highlights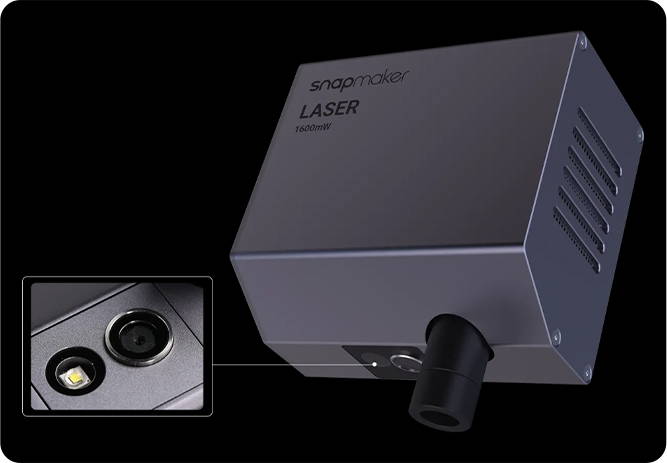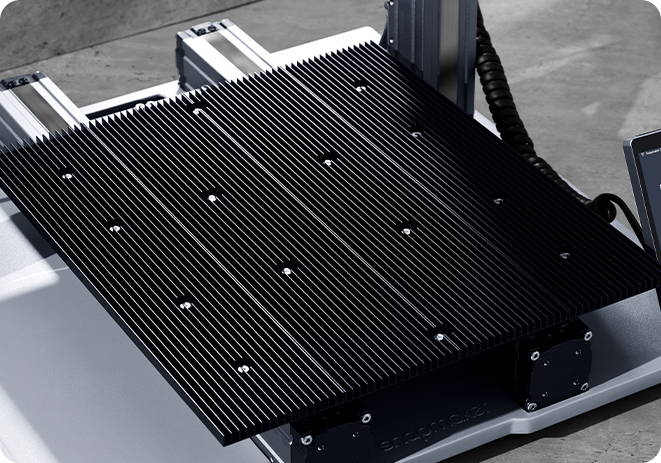 Built-in Camera
The built-in camera enables the Auto Focus and Camera Capture features, so that you will spend less time focusing the laser, and can edit your design and position it exactly where you want it to be. What you see is what you get!
Aluminum Grid Table
The specially designed Aluminum Grid Table not only allows the smoke to be fully exhausted, but also leaves enough space for laser penetration. It alleviates burn-in of the laser unit and excessive carbonization on the back of the material, enabling a more distinctively outlined laser cutting.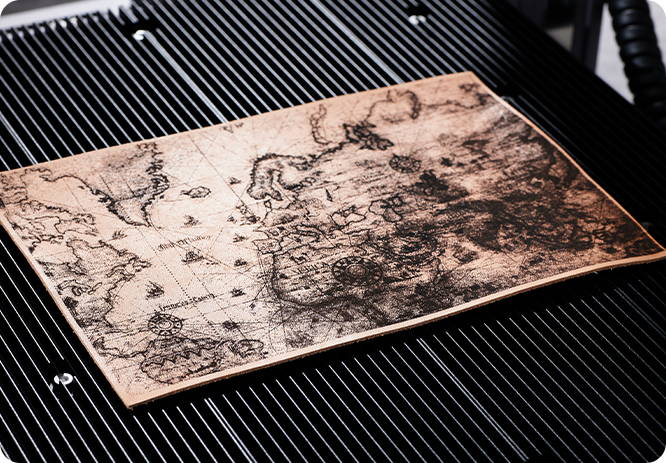 Highly Detailed Engraving
Using a semiconductor laser as its light source, the laser module is able to engrave with light dots as small as 0.2 mm, therefore make incredibly accurate images on various materials.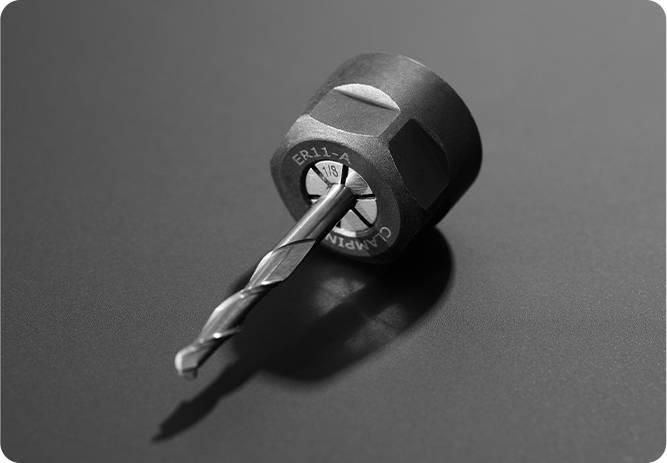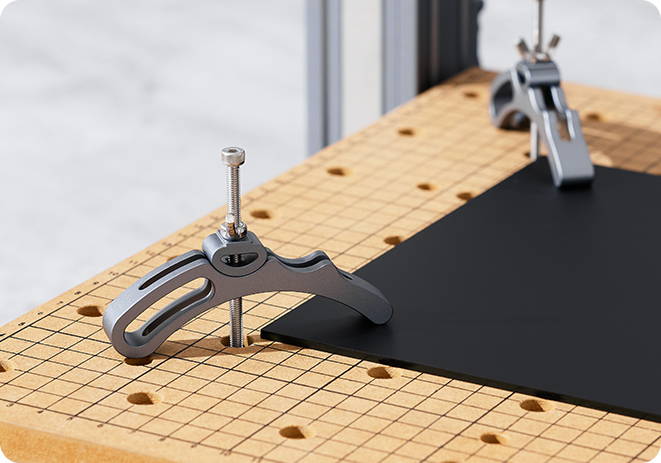 Custom MDF Platform and Clamp Sets
The standard ER11 Collet guarantees a better concentricity that allows for a more stable CNC carving speed and larger step-down. It also supports over one hundred carving and cutting bits. The diameters of the bits range from 0.5 mm/0.02" to 6.35 mm/0.25".
Each A350T/A250T comes with an MDF board and clamp sets. The board is removable and can protect other machine parts from damage, while the customized clamp sets offer a much easier and steadier fixation than before.
Dust Resistance
The leadscrew, driver chip, and precision parts of the linear modules are completely enclosed in the aluminum alloy housings, which eliminates the problem of dirt accumulation and ensures better durability.
Specifications

Size Comparison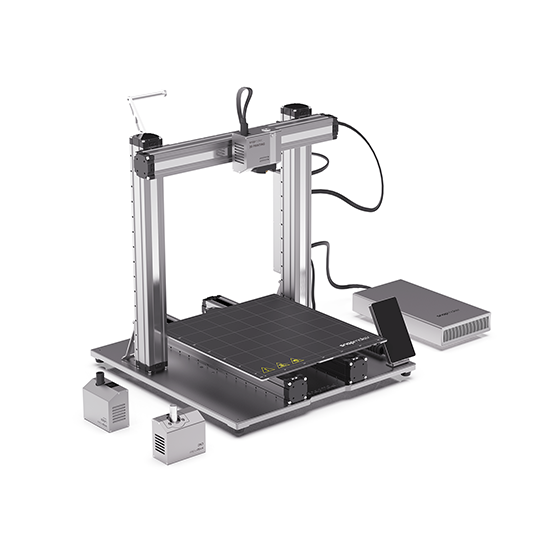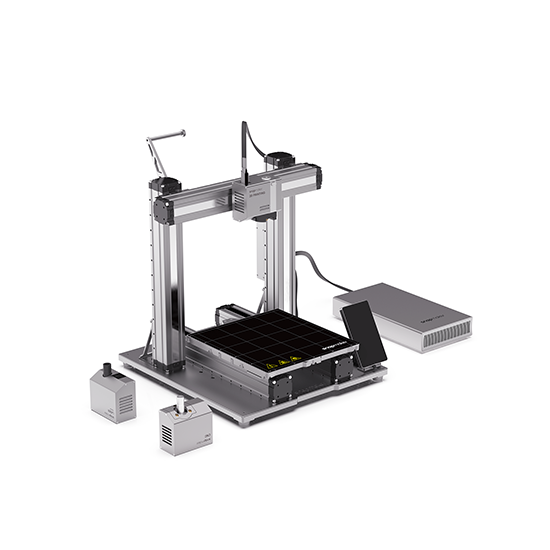 Dimensions (W × D × H)
495 × 506 × 580 mm
Work Area (W × D × H):
320 × 350 × 330 mm
Max Heated Bed Temperature:
80℃
Work Area (W × D × H):
230 × 250 × 235 mm
Max Heated Bed Temperature:
100℃
Laser Engraving and Cutting
Work Area (W × D):
320 × 350 mm
Work Area (W × D):
230 × 250 mm
Work Area (W × D × H):
320 × 350 × 275 mm
Work Area (W × D × H):
230 × 250 × 180 mm
Data Transmission Methods:
Wi-Fi, USB cable, USB flash drive

5 in., Android OS, Quad-core 1.1 GHz ARM Cortex-A7
.stl, .obj, more formats to be added
PLA, ABS, PETG, TPU, wood filled PLA, and more being tested
Laser Engraving and Cutting
Wood, leather, plastic, fabric, paper, non-transparent acrylic, and more being tested
Wood, acrylic, PCB, carbon fiber sheet, jade, and more being tested
Package Dimensions:
(W × D × H) 
554× 554 × 312 mm (A250T)
Shipping Policy
Order Confirmation:
As soon as you place your order, you will receive an order confirmation e-mail.  This means that we have received your order in our system and pre-authorized your credit card for the purchase.  As soon as we receive your order, we automatically reach out to our suppliers to confirm that it is in stock and available for immediate shipment.  If your item is on backorder or unavailable, we will void the pre-authorization and reach out to you via e-mail.  If your item(s) are available for immediate shipment (within 5 business days), we will process the charges and submit the order for shipment.
Order Shipment:
If your order is stock and we process the charges to your credit card, it will ship within five business days from the date of your order.  We will send you tracking information within 24 hours of your order leaving the warehouse to the e-mail address you provided when checking out.  If you do not receive tracking information from us within six business days of your order, feel free to follow up with us at orders@orion3dprinters.com
Damages:
Please inspect the packaging of your item(s) when they arrive, if you notice any damage you should make note of it when signing for delivery.  If your item(s) do arrived damaged, please send photos support@orion3dprinters.com and we will process an insurance claim on your behalf.
Price Match Gaurantee
We work very hard to ensure that we offer the absolute best prices online.  If you find another online store that offers a lower price then us within one month of your purchase date please let us know and we credit back the difference.  We want you to feel confident that you are getting the absolute best price for the product you are ordering.  If you find that our own website has a lower price for the same item you have ordered within three months of your purchase date will refund the difference as well.
To request your partial refund simply e-mail us a link to the same product on our website, or on our competitors website within six months from the date of your order and we will process the credit accordingly.
Our 100% Price Match Guarantee has the following restrictions:
Any Promotions such as rebates and buy one, get one free offers are not eligible

We cannot price match items that are out of stock.

The website can not be a discounter or auction website (ie; eBay, overstock, etc..)

The competitor must be an Authorized Retailer of the item you have purchased

The Price Match Guarantee includes will be calculated based on item price, sales tax, shipping charges

Price Matches Do Not Apply For Exchange Orders
Payment & Security
Your payment information is processed securely. We do not store credit card details nor have access to your credit card information.